Start your own DRS Kids Preschool
Top preschool franchise program, helping you build a profitable business with complete guidance and step-by-step assistance
ABOUT DRS KIDS
DRS Kids is a preschool chain that provides a Joyful Learning environment and scientifically researched curriculum to maximize development of children from 2 years to 6 years in a safe, learning and nurturing environment.
Why Choose DRS Kids Preschool Franchise?
We Provide Complete Support to Make Your Preschool a Success
This model caters to urban cities & developing towns, providing good infrastructure, best educational practices to strike a balance between cost and quality education.
This model caters to metropolitan & urban cities. A Preschool with world class educational facilities, excellent Infrastructure and well planned colourful campus.
Master Franchising is a form relationship in which Master Franchisee becomes the Mini Franchisor for a specified territory.
Process to Start Your Own DRS Kids Preschool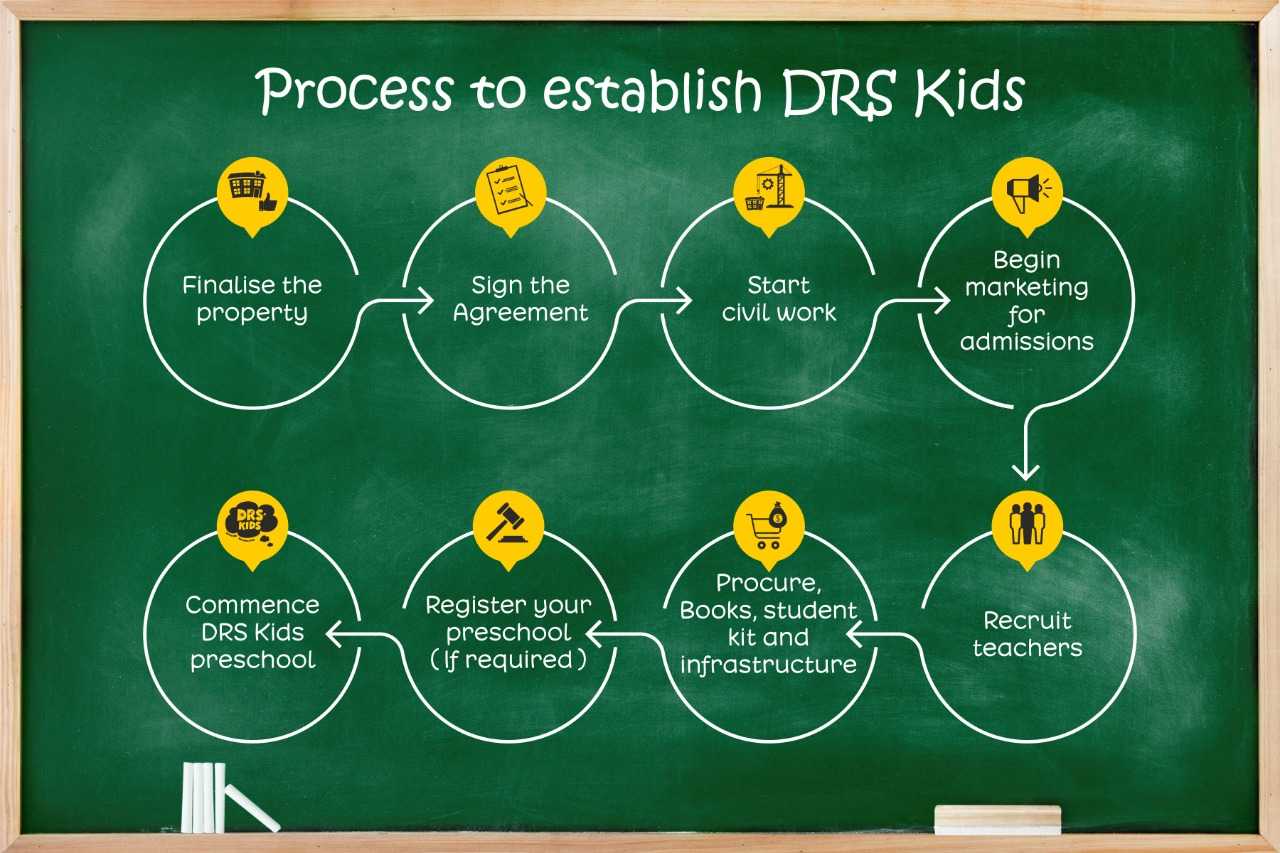 WHAT OUR OTHER FRANCHISEE PARTNERS ARE SAYING
DRS Kids and the 3c curriculum is designed in such a way that it stimulates children to apply what is learned in school to real-life situations.
"It is a privilege to have the opportunity to inspire young minds and for the last two years, I am glad I am doing it together with a brand like DRS KIDS.
DRS kids has effectively transformed education into an extraordinary student-centric module. The teaching tools used are pretty decent and involving.
START YOUR EDUPRENEURIAL JOURNEY WITH DRS KIDS FRANCHISEE
An Investment with great ROI in an ever growing market. Don't Miss the Opportunity.
WE SHALL ENSURE YOUR SCHOOL BECOMES A SUCCESS